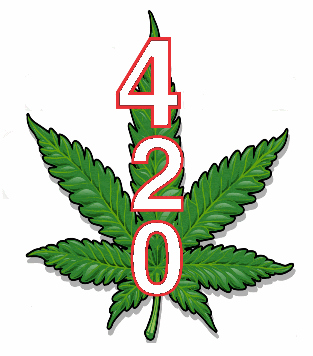 Calgary had seven 420 events this year. The main event was a 3 day 420 Music & Art Festival with 22 bands over 3 days of celebration with free access cannabis expo on Saturday April 22 to a yoga event to a BBQ to a protest at Calgary City Hall and a gathering at 420 park (17 Ave. & 8 Street SW) and 420 smoke outs planned at some local cannabis/hemp retail stores, and one had a mini art festival and more music at Dubfounded - 420 Edition. Weather was reasonably good for a spring day at 14 Celsius and the rain showers in Calgary held off until 5:00 PM Media attention was good with local TV stations and two radio stations covering the events as well as 660 News Radio broadcasting 420 event details through out the day.
Lethbridge 420 first 420@ThePark event included 12 vendor & information booths, food trucks, live glass blowing, speakers, bands; and over 500 attended.
In the 3 prairie province legislatures, Edmonton had several 420 celebrations and it's usual thousands attending the Alberta Legislature. Regina celebrated at the Saskatchewan Legislature and Winnipeg at the Manitoba Legislature.
NORML Canada's
420 Across Canada 2017
---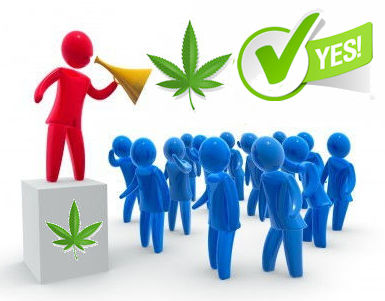 We can't help but feel the cannabis act is more decriminalization then legalization. Also of much concern is the criminal penalties and restrictions are much more harsher for cannabis then alcohol, tobacco and even many violent crimes.
Note: The impaired driving likely won't hold up to constitutional challenges in the courts.
calgary420.ca/pdf/driving/driving-impaired.pdf
Growing restricted to 4 plants per home and 1 meter height max. Tobacco cultivation limit is 15kg per year for each adult person living at the residence.
Note: Easy enough to control height with plant training.
April 13, 2017
Government of Canada news release (legalize cannabis legislation) (PDF)
calgary420.ca/pdf/cannabis_news-release.pdf
Government of Canada Cannabis Act (PDF)
calgary420.ca/pdf/cannabis_act.pdf.pdf
---
April 13, 2017
Emily Mertz, Web Producer - Global News Calgary
What do you think the legal minimum age to buy marijuana in Alberta should be?
See age poll left side after "City of Calgary" and before "Calgary 420 Cannabis Community"
globalnews.ca/news/3377809/alberta-cities-province-respond-to-federal-legislation-on-legalizing-marijuana
September 4, 2002 marks the release of the Senate Special Committee on Illegal Drugs: "Cannabis: Our Position for a Canadian Public Policy." with a recommended 16 year old age limit for consuming cannabis.
---
April 13, 2017
Shaun Frenette - CTV Calgary News
Re: Concerns about youth and driving under proposed marijuana laws.
Cannabis and impaired driving - PDF document
calgary420.ca/pdf/driving/driving-impaired.pdf
Re: Calgary Mayor Naheed Nenshi brain science comment:
The long term real world schizophrenia data from the nineteen sixties (1960s) to twenty sixteen (2016) shows no sufficient increases even thought cannabis consumption has sufficiently increased over the same time period (over 50 years).
---