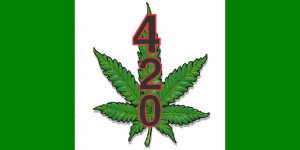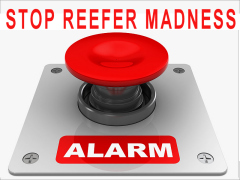 Calgary:
Participate in 1 of 3 Cannabis Stakeholder Workshops Nov, 22 and 23, 2017
If you, or other representatives of your organization are unable to attend one of the 3 workshops, but would like to provide feedback, you may email This email address is being protected from spambots. You need JavaScript enabled to view it.. You will have the opportunity to provide your input online at engage.calgary.ca/cannabis beginning November 20 until December 10, 2017.
calgary420.ca/cannabis-stakeholder-workshops
Edmonton:
Participate in 1 of 5 Cannabis Legalization - City Bylaw Regulation Nov, 14 to Dec. 7, 2017
Alberta:
Bill 26 introduced Nov 16, 2017, Alberta's approach to cannabis legalization
Ministry responsible: Justice and Solicitor General
Canada:
Participate in #DontTaxMedicine campaign
Government of Canada Announces Consultation on Proposed Excise Duty Framework for Cannabis Products (includes medical) Nov. 10 - Dec. 7, 2017
Health Canada Launches Public Consultation on Proposed Approach to the Regulation of Cannabis - Press Release
Link to Online Questionnaire on the Proposed Approach to the Regulation of Cannabis
Questionnaire open for 60 days - November 21, 2017 to January 20, 2018
or email This email address is being protected from spambots. You need JavaScript enabled to view it..
Evidence and science information:

*
June 22, 2017
American Journal of Public Health (ajph)
Crash Fatality Rates After Recreational Marijuana Legalization in Washington and Colorado. Evaluate motor vehicle crash fatality rates in the first 2 states and compare them with motor vehicle crash fatality rates in similar states without recreational marijuana legalization.
Automobile crash fatality rates in Washington and Colorado were no different from comparable states without legal recreational cannabis.
ajph.aphapublications.org/doi/abs/10.2105/AJPH.2017.303848
2015 The U.S. Department of Transportation report suggests that while cannabis could potentially impair driving skills, its findings in other research suggest drivers under the influence of cannabis are actually more cautious. "Subjects in most of the simulator and instrumented-vehicle studies on marijuana are driving typically drive slower, follow other cars at greater distances and take fewer risks than when sober," the report said.
www.nhtsa.gov/staticfiles/nti/pdf/812117-Drug_and_Alcohol_Crash_Risk.pdf
There have been zero documented deaths from marijuana use alone.
Marijuana appears to be significantly less addictive than alcohol."
Philippe Lucas, VP at Tilray, a research scholar with the University of Victoria's Centre for Addictions Research of BC, said cannabis dependency isn't as severe as some make it out to be. Normally, people are able to give up cannabis on their own, compared to severe drugs,
Lucas, the lead author in a
September 2015 study in the "International Journal of Drug Policy"
, a peer-reviewed publication found medical cannabis can be a safe and successful substitution for other addictions to alcohol 25% reduction, 32% for opiates, 12% tobacco, and more. The study has been updated and published
August 2017, "Rationale for cannabis-based interventions in the opioid overdose crisis
" in the Harm Reduction Journal.
"2. Unsubstantiated media and police reports portray the cannabis industry as dominated by organized crime."
"3. Evidence suggests a very low involvement of organized crime in the cannabis industry in Canada; the majority of those in the industry tend to be non-violent and have minimal, if any, involvement with other criminal activities
Dr. Elaine Hyshka
; Assistant Professor, School of Public Health
.
Also see,

November 21, 2017
Washington governor John Horgan:
Don't panic about legalized pot
The governor of is telling British Columbians to ignore most of the fear-mongering about the pending decriminalization of recreational pot in Canada.
www.news1130.com/2017/11/21/jay-inslee-bc-premier-dont-panic-legalized-pot/
April 2, 2017
Colorado governor John Hickenlooper:
"We had a lot of fears that we would see a real spike in teenage use, we would see real issues around edibles, a large increase in overall consumption," the governor told Vassy Kapelos on this weekend's edition of The West Block.
"And we haven't seen any of that … We certainly look at (legalization) differently now than we did back then."
https://globalnews.ca/news/3348196/as-legal-pot-looms-hopefully-you-guys-will-learn-from-our-mistakes-colorado-governor/
Dr. Susan C. Boyd, a B.C. researcher's books "Killer Weed: Marijuana Grow Ops, Media and Justice". about how law enforcement and media are not telling the facts and "Reefer madness is governmental" Note: Dr. Susan C. Boyd is a member of Liberal government "Task Force on Marijuana Legalization and Regulation"
---