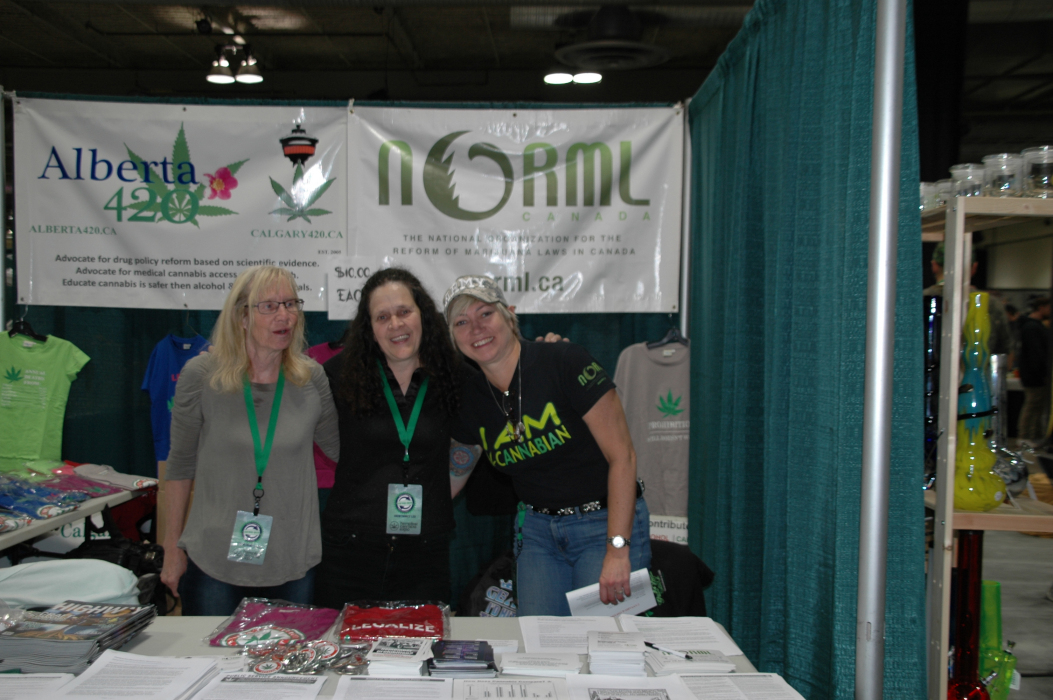 Thousands visited HempFest Cannabis Expo at Calgary's BMO Centre this weekend and there was lots of interest in next year when recreational weed is legalized. Medical cannabis as always was well represented by a number of exhibitors. Cannabis at work is a issue that got a lot of attention as well.
Long time (10 years+) local 420 community supporters Bongs and Such were greeting people at the doors handing out free swag and The Next Level Inc. held a joint rolling contest see CBC news media and more CBC coverage here.
---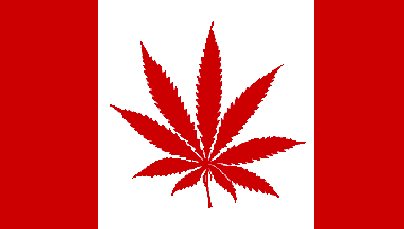 House of Commons Health Committee
considers BILL C-45 (cannabis, marijuana)
September 11, 2017 to September 15, 2017 recorded testimony on the government's BILL C-45 (cannabis, marijuana).
In Committee from the House of Commons - Marijuana hearings recorded live on CPAC.ca
Health committee – September 11, 2017 – Part 1
The committee reconvenes a week ahead of Parliament's return to begin its hearings on C-45, the government's bill to legalize marijuana. The proposed Cannabis Act would create a legal framework to control the production, distribution, sale and possession of recreational marijuana in Canada. Sales will be restricted to people age
www.cpac.ca/en/programs/in-committee-house-of-commons/episodes/52691406
Health committee – September 11, 2017 – Part 2
Former justice minister Anne McLellan, who chaired the federal task force on marijuana legalization, testifies as the committee continues its hearings on Bill C-45
www.cpac.ca/en/programs/in-committee-house-of-commons/episodes/52691427
Health committee – September 11, 2017 – Part 3
MPs continue their hearings on the government's cannabis legislation (C-45), with a panel on provincial responsibilities and perspectives from the cannabis industry. The committee hears from Philippe Lucas (executive director, Canadian Medical Cannabis Council), Keith Jones (chair, government relations) and Robert Rae (director), both with the Canadian Hemp Trade Alliance
www.cpac.ca/en/programs/in-committee-house-of-commons/episodes/52691429
Health committee – September 11, 2017 – Part 4
Canadian Medical Association president Laurent Marcoux and his colleague Jeff Blackmer (vice-president of medical professionalism) are among the witnesses to testify as the committee continues its review of C-45, the federal government's marijuana legalization bill. MPs also hear from Trevor Bhupsingh (director general, Law Enforcement and Border Strategies Directorate
www.cpac.ca/en/programs/in-committee-house-of-commons/episodes/52691431
Health committee – September 12, 2017 – Part 1
The following witnesses testify on Bill C-45: Thomas Carrique (deputy chief) and Mike Serr (deputy chief constable, drug advisory committee), who are all representing the Canadian Association of Chiefs of Police; Rick Barnum (deputy commissioner, investigation and organized crime) from the Ontario Provincial Police; and Mark Chatterbok (deputy chief of operations) with the Saskatoon Police Service
www.cpac.ca/en/programs/in-committee-house-of-commons/episodes/52691441
Health committee – September 12, 2017 – Part 2
The committee discusses justice and public safety issues as it continues its hearings on the government's marijuana legislation (C-45). MPs hear from Neil Boyd (criminology professor, Simon Fraser University); Christian Leuprecht (political science professor, Royal Military College of Canada); Barreau du Québec representatives Paul-Matthieu Grondin (president), Luc Hervé Thibaudeau
www.cpac.ca/en/programs/in-committee-house-of-commons/episodes/52691461
Health committee – September 12, 2017 – Part 3
The committee hears about the experiences of other jurisdictions as it continues its review of the government's marijuana legislation (C-45). The witnesses are Sam Kamin (professor of marijuana law and policy, University of Denver); Michael Hartman (executive director, Colorado Department of Revenue); Marc-Boris St-Maurice (NORML Canada) and Abigail Sampson (NORML Canada)
www.cpac.ca/en/programs/in-committee-house-of-commons/episodes/52691490
Health committee – September 12, 2017 – Part 4
MPs continue their review of Bill C-45, the federal government's proposal to legalize marijuana. Committee members hear from Marco Vasquez (retired Colorado police chief), Andrew Freedman (Colorado's former director of marijuana coordination) Kevin Sabet (president, Smart Approaches to Marijuana), and Kristi Weeks (government relations director, Washington State Department of Health)
www.cpac.ca/en/programs/in-committee-house-of-commons/episodes/52691571
Health committee – September 13, 2017 – Part 1
The committee holds its third day of hearings on C-45, the federal government's Cannabis Act. Jonathan Page (chief executive officer, Anandia Labs), John Conroy (criminal defence lawyer) (president NORML Canada) and John Dickie (president, Canadian Federation of Apartment Associations) take part in a panel on the household cultivation of cannabis plants. Under the proposed bill, adults would legally be able to grow up to four plants per household.
www.cpac.ca/en/programs/in-committee-house-of-commons/episodes/52691788
Health committee – September 13, 2017 – Part 2
MPs hear from Scott Bernstein (senior policy analyst, Canadian Drug Policy Coalition); Ian Culbert (executive director, Canadian Public Health Association); Dr. Christina Grant (member of the Canadian Paediatric Society's adolescent health committee); Judith Renaud and Paul Renaud (respectively executive director and communications director, Educators for Sensible Drug Policy); and Peter A. Howlett (president)and Peter Vamos (executive director), both representing the organization Portage, which operates drug rehabilitation programs.
www.cpac.ca/en/programs/in-committee-house-of-commons/episodes/52691799
Health committee – September 13, 2017 – Part 3
MPs hear from the following witnesses on Bill C-45: Amy Porath (director of research and policy, Canadian Centre on Substance Use and Addiction); Drug Free Kids Canada representatives Marc Paris (executive director) and William J. Barakett (member of advisory council); and Maude Chapados and François Gagnon (scientific advisors, Institut national de santé publique du Québec).
www.cpac.ca/en/programs/in-committee-house-of-commons/episodes/52691801
Health committee – September 13, 2017 – Part 4
The following witnesses offer their viewpoints: Dr. Gabor Maté (addiction expert); Centre for Addiction and Mental Health representatives Benedikt Fischer (senior scientist, Institute for Mental Health Policy Research) and Bernard Le Foll (medical head, Addiction Medicine Service, Acute Care Program); Dr. Eileen de Villa (Toronto's medical officer of health); Dr. Sharon Levy (director of the Adolescent Substance Abuse Program at Boston Children's Hospital); as well as Michelle Suarly and Elena Hasheminejad (members of Ontario Public Health Association's Cannabis Task Group).
www.cpac.ca/en/programs/in-committee-house-of-commons/episodes/52691803
Health committee – September 14, 2017 – Part 1
The following witnesses discuss prevention, treatment, and low-risk use: Michael DeVillaer (assistant professor, department of psychiatry and behavioural neurosciences, McMaster University); Mark Kleiman (professor of public policy, Marron Institute of Urban Management, New York University; Lynda G. Balneaves, (medical and non-medical cannabis researcher) and Karey Shuhendler (policy advisor, policy, advocacy and strategy), both from with the Canadian Nurses Association; Dr. Serge Melanson (New Brunswick Medical Society); and Dr. Robert Strang (Nova Scotia's chief medical officer of health).
www.cpac.ca/en/programs/in-committee-house-of-commons/episodes/90009089
Health committee – September 14, 2017 – Part 2
Trina Fraser (lawyer and cannabis law expert) and Norm Keith (lawyer specializing in occupational health and safety) testify. Brenda Baxter, an official with the Department of Employment and Social Development's workplace directorate, is the other witness.
www.cpac.ca/en/programs/in-committee-house-of-commons/episodes/90009091
Health committee – September 14, 2017 – Part 4
(3)
Witnesses discuss labelling and packaging as the committee holds another hearing on the government's cannabis legislation (C-45). The panellists are David Hammond (professor, University of Waterloo's School of Public Health and Health Systems), Mike Hammoud (president Atlantic Convenience Stores Association), and Non-Smokers' Rights Association representatives Melodie Tilson (director of policy) and Pippa Beck (senior policy analyst).
www.cpac.ca/en/programs/in-committee-house-of-commons/episodes/90009092
Health committee – September 14, 2017 – Part 5
(4)
The witnesses for this panel are Steven Hoffman (professor, York University's Faculty of Health), Beau Kilmer (co-director, RAND Drug Policy Research Centre), Kirk Tousaw, (criminal defence lawyer) (NORML Canada) and advocate for repealing cannabis prohibition), and Stephen Rolles (senior policy analyst, Transform Drug Policy Foundation).
www.cpac.ca/en/programs/in-committee-house-of-commons/episodes/52749534
Health committee – September 15, 2017 – Part 1
Ryan Vandrey (associate professor of psychiatry and behavioral sciences at Johns Hopkins University), Daniel Vigil (manager of marijuana health monitoring and research, Colorado Department of Public Health and Environment) and Dana Larsen (director, Sensible BC) are the witnesses for this panel.
www.cpac.ca/en/programs/in-committee-house-of-commons/episodes/90009095
Health committee – September 15, 2017 – Part 2
The witnesses for this session are BC Compassion Club Society representatives Hilary Black (founder) and Marcel Vandebeek (administrator), Jonathan Zaid (executive director) and Daphnée Elisma (Quebec representative), who are both with the group Canadians for Fair Access to Medical Marijuana, and the Department of Health's Jacqueline Bogden (assistant deputy minister, Cannabis Legalization and Regulation Branch).
www.cpac.ca/en/programs/in-committee-house-of-commons/episodes/90009116
Health committee – September 15, 2017 – Part 3
Marijuana activists Marc and Jodie Emery take part in the committee's hearings on Bill C-45, the federal government's proposal to legalize recreational marijuana.
Lisa Holmes (mayor of Morinville, Alberta and president of the Alberta Urban Municipalities Association), Brock Carlton (CEO, Federation of Canadian Municipalities) and Bill Karsten (second vice-president, FCM) are the other witnesses for this panel on municipalities. www.cpac.ca/en/programs/in-committee-house-of-commons/episodes/52691925
---