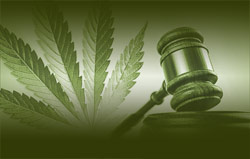 June 9, 2017
(R. v. Elliott, 2016 BCSC 1135, Kelowna Docket 78741).
Counsel for the Respondent: John W. Conroy Q.C., NORML Canada President
Mandatory minimum imprisonment for cannabis cultivation of 6 to 200 cannabis plants "grossly disproportionate", "unconstitutional"
"The Court affirmed the sentencing judge's conclusion that s. 7(2)(b)(i) is an unconstitutional violation of s. 12 of the Charter and is of no force and effect pursuant to s. 52 of the Constitution Act, 1982"
On appeal from: An order of the Supreme Court of British Columbia, dated May 4, 2016 (R. v. Elliott, 2016 BCSC 1135, Kelowna Docket 78741)
Counsel for the Appellant: P.A. Eccles
Counsel for the Respondent: J.W. Conroy, Q.C.and M.J. Jackson
Place and Date of Hearing:Kelowna, British Columbia January 31, 2017

Place and Date of Judgment: Vancouver, British Columbia June 9, 2017
www.courts.gov.bc.ca/jdb-txt/ca/17/02/2017BCCA0214.htm
---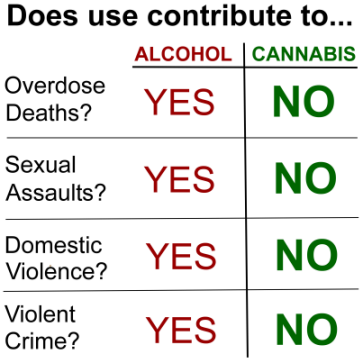 The federal government has introduced legislation to legalize cannabis by July 2018. Alberta can decide how it will adapt to this legislation.
The Government of Alberta wants to hear from you on how Alberta should adapt to the new federal cannabis legislation.
https://www.alberta.ca/cannabis-legalization.aspx
Your feedback from these activities will be used to build the Alberta Cannabis Framework. The Framework will be posted for Albertans to review and provide feedback on this fall
Survey open until July 31, 2017
https://surveys.advanis.ca/ab_cannabis_consultation
The last survey question the following was included by NGO Alberta 420: Click Here
Alberta Justice Minister and Solicitor General Kathleen Ganley
https://justice.alberta.ca/jsg/Pages/default.aspx

---