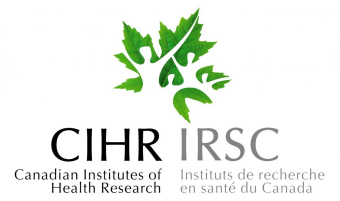 Canadian Institutes of Health Research
Population Health Intervention Research on the Legalization and Regulation of Non-Medical Cannabis in Canada
Key Dates
• Information Session Webinar: June 1st, 2017, 2:00-3:00 EDT
• Application Deadline Date: August 29, 2017
• Anticipated Notice of Decision Date: January 16, 2017
• Funding Start Date: March 1, 2018
Total available funding
$1 Million; of this $1M:
•$400,000 is available for developing data infrastructure;
•$100,000 is available for an application relevant to First Nations, Inuit, Métis and/or Urban Indigenous populations
Number of grants Up to 10 grants
Value of grants Maximum amount per grant is $100,000/year

Government of Canada accepting proposals for cannabis health research project
The Canadian Institutes of Health Research (CIHR) is offering up to $1 million in grant funding for research related to non-medical cannabis in Canada.
Contact information This email address is being protected from spambots. You need JavaScript enabled to view it.
More information www.cihr.gc.ca/e/50125.html
---
October 2016 in Calgary the first ever HempFest Cannabis Expo was held in Alberta at the world famous Stampede Park's Big Four Building by HempFest Canada. 2017 has proven to be very different with 4 Cannabis Expos in less then two months from March 11 to May 7 with two in Edmonton and two in Calgary.




Next is Red Deer June 24-25 and the sixth by HempFest Canada will be in Calgary at the BMO Centre Sept. 30 - Oct. 1, a space size up grade from the Big Four Building last year in Oct. 2016.

Alberta 420 / Calgary 420 and NORML Canada was represented at the 4 events that are now part of Alberta's cannabis/hemp history.

Cannabis and Hemp Expo Calgary 2017

Calgary 420's Deb, Deb and Shawna from Bongs and Such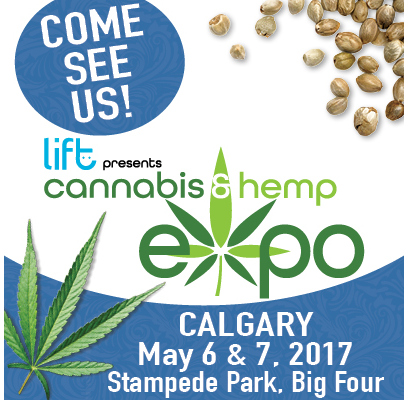 Cannabis and Hemp Expo Calgary 2017
This was the second Lift Cannabis and Hemp Expo in Alberta. First Lift event was April 1-2, 2017 in Edmonton.

About a hundred exhibitors were in attendance including at least two celebrities. Gold Metal Olympian
Ross Rebagliati
and former CBC Dragon's Den entrepreneur and investor
Brett Wilson
. Brett strongly refused any involvement with a medical cannabis entrepreneur on the Dragons Den in a past episode. Even Calgary's last chief of police Rick Hanson was there working with exhibitors at the expo. Times are changing fast in the growing cannabis industry and it is not even legal yet.
Crop King Seeds was a exhibitor and sold seeds at both expos in Edmonton but with less then 2 weeks until the Calgary's Cannabis and Hemp Expo decided to pull out and not attend. Sales of seeds was not part of the Calgary expo. Thankfully local retail store Bongs and Such (one of Alberta 420 / Calgary 420 and NORML Canada sponsors for well over a decade) stepped up yet again and had greeters at the entrance and around the show floor giving out free 420 sway during show hours both days.
CBC News
May 6, 2017
Dozens of entrepreneurs and startups displaying their wares this weekend at the Big Four Building
www.cbc.ca/news/canada/calgary/calgary-cannabis-hemp-expo-business-1.4103425

Valerie Fortney, Calgary Herald
April 26, 2017
Fortney: Ross Rebagliati turns Olympic fame into 'pot' of gold
calgaryherald.com/news/local-news/fortney-ross-rebagliati-turns-olympic-fame-into-pot-of-gold
---