February 18, 2016
Liberal Senate Forum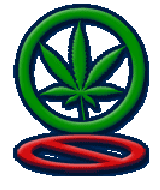 Our discussion is not only open to all parliamentarians, but also to the public, who are welcome to attend in person or follow along and contribute via social media at @LibSenate on Twitter.
If you would like to attend, please contact Mike Delaney at This email address is being protected from spambots. You need JavaScript enabled to view it.
The serious concern is the panel does not include any drug policy reform organizations like NORML Canada, Canadian Drug Policy Coalition or Canadian Harm Reduction Network.
National Organization for the Reform of Marijuana Laws in Canada (NORML Canada) is a non-profit, public interest, volunteer operated, publicly funded organization, chartered at the federal level in Canada since 1978.
NORML Canada seeks through government lobbying, public education, and member mobilization to end the criminal prohibition on cannabis use and cannabis growing. NORML Canada believes that the criminal prohibition on cannabis has been harmful, expensive, ineffective and unjust.
http://norml.ca/
http://drugpolicy.ca/
http://canadianharmreduction.com/
---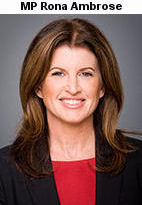 The current Conservative party interim leader until 2017 Rona Ambrose has been talking up ridiculous reefer madness for several years now. In 2015 the Conservatives spent 7 million on anti marijuana legalization advertising campaign, using Health Canada in an attempt to legitimize their reefer madness nonsense. They went so far as to accuse Justin Trudeau of wanting to make cannabis easily available to children, by selling it in corner stores near schools.
Canadian doctors at the College of Family Physicians and Surgeons, the Canadian Medical Association and the Royal College of Physicians and Surgeons of Canada refused to endorse the Conservative reefer madness advertising campaign stating the messaging was clearly political.
So it did come as a surprise when the media headline published by Civilized Life on January 21 was "Surprise! Rona Ambrose Changes Her Mind On Legalization". The comment by Rona Ambrose in an interview by Simi Sara of Vancouver's CKNW on Jan. 20 was "I hope that the faster they move on this (legalization), the better because the proliferation of pot dispensaries is quite large. So it's moved now not just in Vancouver but across the country. And they're unregulated. So the sooner they can move on that the better to protect kids." Ambrose claimed the Conservative 7 million spent on the anti marijuana legalization (reefer madness nonsense) advertising campaign was the evidence she could provide..
Now to be fair to Civilized Life and other media reports many people did find some of the Ambrose's comments during the interview confusing. Add Gerald Butts, Trudeau's principal secretary wrote on Twitter with the hashtag "#chutzpah." "Health minister who spent millions of your $ on misleading ads against pot wants us to legalize faster,".
---