Cannabis and Cannabinoid Research Volume 1.1, 2016 DOI: 10.1089/can.2015.29003.ebr
Dr. Daniele Piomelli and Dr. Ethan B. Russo
Dr. Ethan Russo, MD, is a board-certified neurologist, psychopharmacology researcher, and Medical Director of PHYTECS, a biotechnology company researching and developing innovative approaches targeting the human endocannabinoid system. Previously from 2003 to 2014, he served as Senior Medical Advisor and study physician to GW Pharmaceuticals for three Phase III clinical trials of Sativex for alleviation of cancer pain unresponsive to optimized opioid treatment and studies of Epidiolex for intractable epilepsy. He has held faculty appointments in Pharmaceutical Sciences at the University of Montana, in Medicine at the University of Washington, and as visiting Professor, Chinese Academy of Sciences. He Is a past President of the International Cannabinoid Research Society and former Chairman of the International Association for Cannabinoid Medicines. He serves on the Scientific Advisory Board for the American Botanical Council. He is the author of numerous books, book chapters, and articles on Cannabis, ethnobotany, and herbal medicine. His research interests have included correlations of historical uses of Cannabis with modern pharmacological mechanisms, phytopharmaceutical treatment of migraine and chronic pain, and phytocannabinoid/terpenoid/serotonergic/vanilloid interactions.
See interview at,
online.liebertpub.com/doi/pdfplus/10.1089/can.2015.29003.ebr
---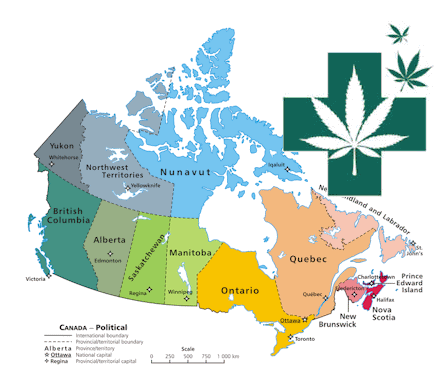 April 20 annual 420 celebrations - http://420erb.ca/

May 2 annual Global Marijuana March

June 11 Supreme Court of Canada decision R v. Smith http://news.gc.ca/web/article-en.do?mthd=tp&crtr.page=1&nid=997359&crtr.tp1D=980

July 1 annual Canada day celebrations (cannabis day)

Sept. 15 Alberta girl denied marijuana for epilepsy gets help in St. Catharines - http://www.cbc.ca/news/canada/hamilton/news/alberta-girl-denied-marijuana-for-epilepsy-gets-help-in-st-catharines-1.3228520

Sept. 26 annual NORML Canada National Conference http://norml.ca/norml-canada-national-conference-2015/ & post http://norml.ca/post-national-conference/

October 16 The Karma Cup - http://thekarmacup.com/

Oct 19 Liberal Party of Canada wins majority government winning 184 seats in Canadian Parliament.

Dec. 4 throne speech included legalize cannabis a priority to move forward.

Several medical cannabis dispensaries raided by law enforcement across Canada, Alberta, B.C., Manitoba, N.S., Ontario and Saskatchewan.
---